Nov

26

2011
In my opinion, the greatest vintage automobile event ever held on Long Island occurred on October 9, 1954 to celebrate the 50th anniversary of the first Vanderbilt Cup Race. The event was organized by Long Island Old Car Club and the Mineola Fair and Industrial Exposition.
Highlights of the celebration have been made available through the courtesy of Walter McCarthy, who supplied a Long Island Old Car Club film, and Jerry Helck, Peter Helck's son, who provided rare photos from the Helck Family Collection.
The celebration featured multiple events including (Note the location of the event in the film):
-A parade of over 70 vintage cars built before 1924 over the original 1904 Vanderbilt Cup Course (0.12 to 4:57)
-Peter Helck's "Old 16" Locomobile which won the 1908 Vanderbilt Cup Race (6:33 to 7:10)
-The Vanderbilt Cup trophy on loan from the Smithsonian Museum (5:04 to 6:17)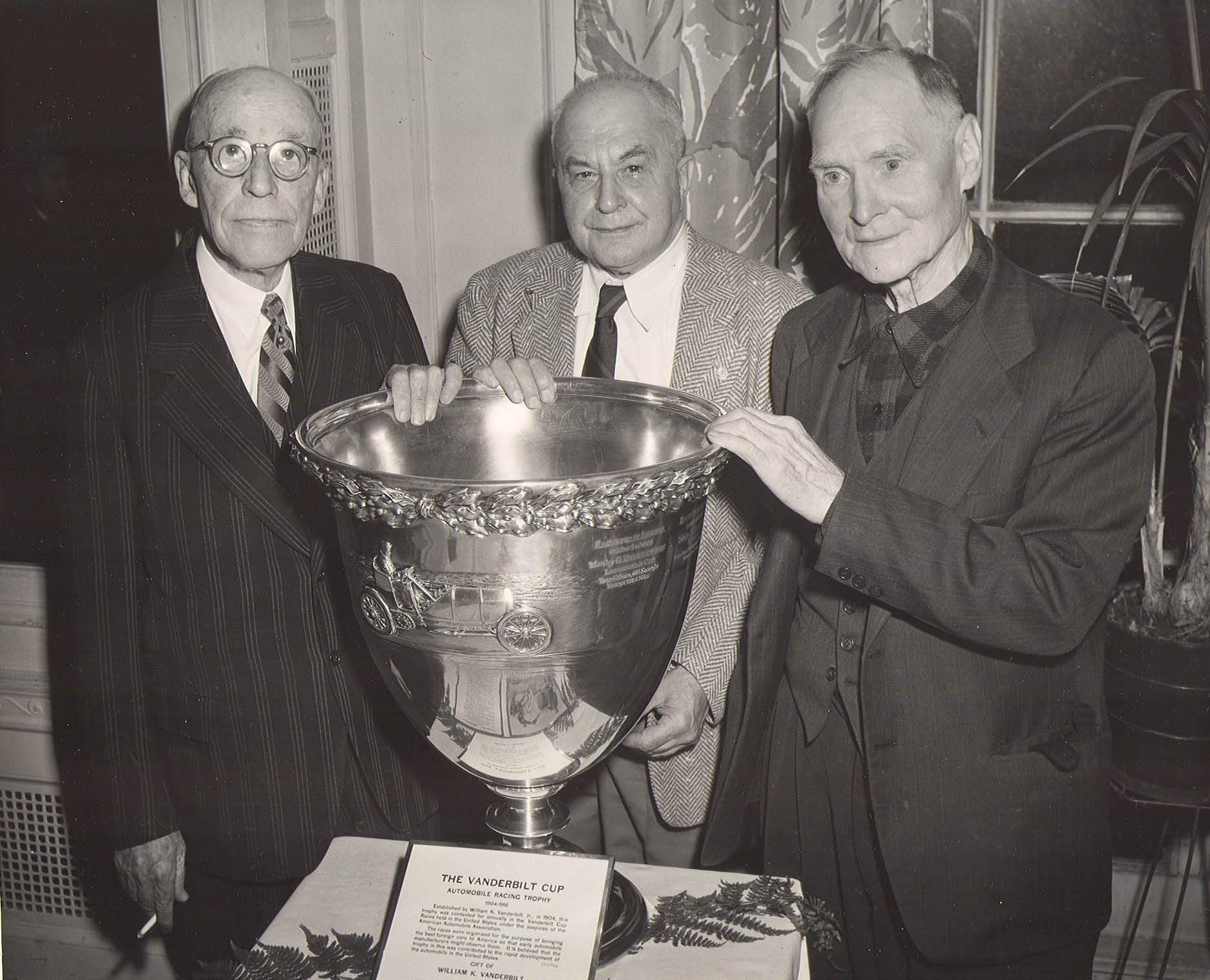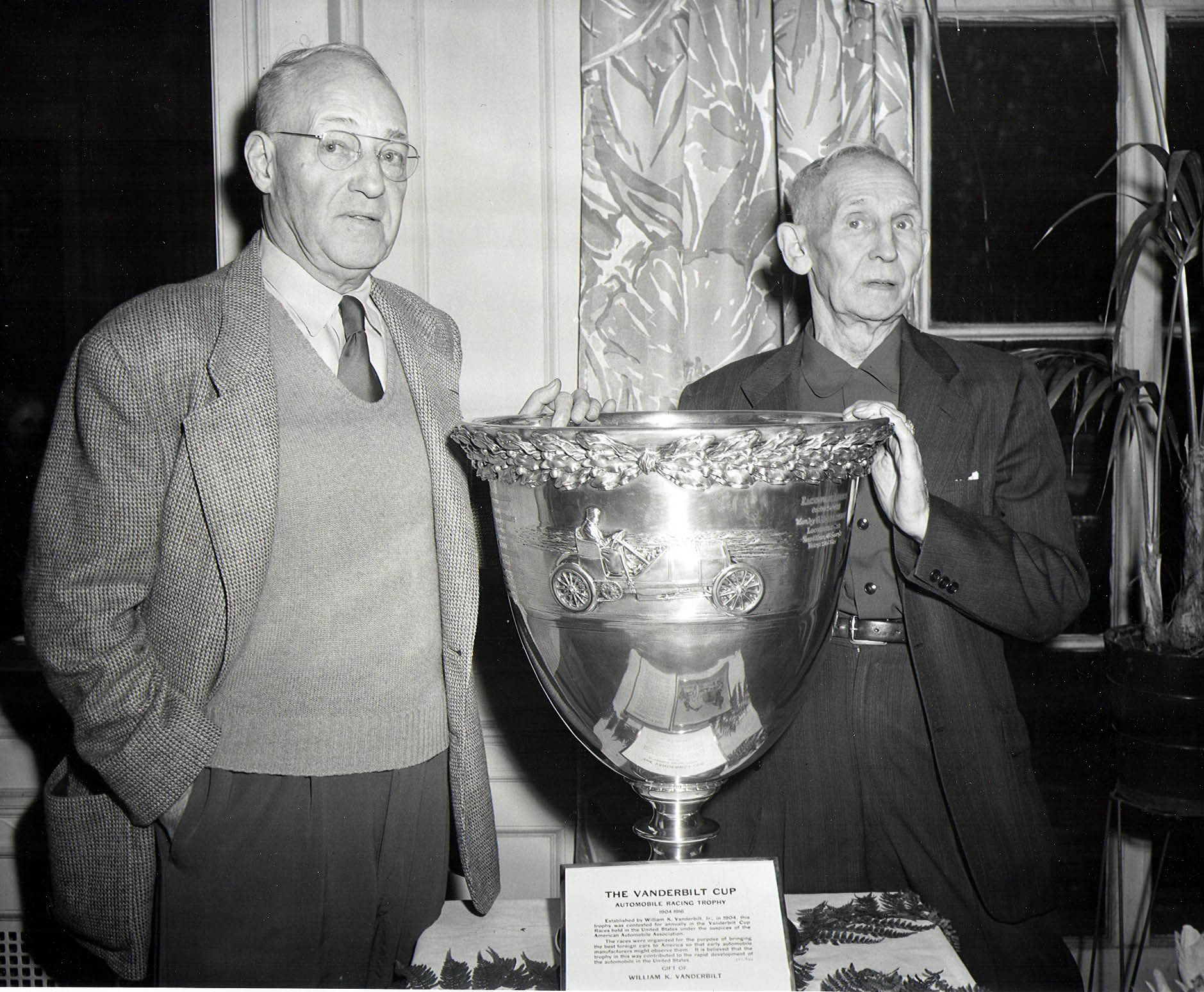 -The appearance of five Vanderbilt Cup Race participants; driver George Robertson (left) and his mechanician Glenn Ethridge (right). An above, driver Joe Tracy (right) and his mechanician Al Poole (center)and driver George Arents, Jr.(left). ( 5:48 to 6:13) and (6:33 to 7:10)
-A lunch at The Garden City Hotel, the headquarters for the Vanderbilt Cup Races held on Long Island from 1904 to 1910. (4:59 to 6:19)
`
-A parade at the Mineola Fair held in 1954 at Roosevelt Raceway (9:42 to 10:04)
This is my ten-minute film of "The Greatest Vintage Automobile Event Ever Held on Long Island". Many of the vintage cars have been identified with the assistance of Walter McCarthy:
Links to related posts on VanderbiltCupRaces.com
The 50th Anniversary of the First Vanderbilt Cup Race on October 9, 1954
1954 50th Anniversary of the First Vanderbilt Cup Race Brochure
Archives: Vanderbilt Cup Race Centennial and Anniversary Events
Driver Profile: George Hepburn Robertson
Driver Profile: George Arents Jr.
Archives: Old 16 Locomobile

Archives: Vanderbilt Cup Trophy

Index: Archives on VanderbiltCupRaces.com