Jan

14

2019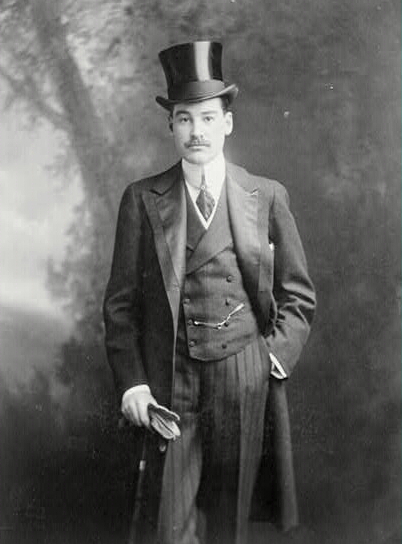 I challenged you to identify this prominent gentleman.
Answers to the Mystery Foto questions:
Which Vanderbilt Cup Racer did he own?

Which Vanderbilt Cup Race(s) did he enter his racer?
​Alfred Gwynne Vanderbilt (1877-1915) owned the 90 HP FIAT driven by Paul Sartori in the 1904 Vanderbilt Cup Race (#10) and the 1905 Vanderbilt Cup Race (#20).
In what other ways was he connected to the Vanderbilt Cup Races and the Long Island Motor Parkway?
​Alfred Gywnne Vanderbilt was the cousin of William K. Vanderbilt, Jr. Steve Lucas discivered these other connections: Alfred's first wife was Ellen "Elsie" French, a close friend of his sister Gertrude who married Harry Payne Whitney, who became Vice President and a director of Long Island Motor Parkway, Inc. Additionally, Alfred's son, George Washington Vanderbilt III was instrumental in establishing the 1936 and 1937 Vanderbilt Cup races.
At the age of 37, Alfred tragically lost his life with the sinking of the RMS Lusitania in 1915. He was deemed a hero for helping others to the life boats and giving his vest to a second-class passenger.
Comments (5)
Congrats to Steve Tremulis, Greg O., Art Kleiner, and Steve Lucas for identifying Alfred.
Kudos to Steve Lucas for the Vanderbilt connections.
Enjoy,
Howard Kroplick
---
1904
Alfred Gwynne Vanderbilt at Ormond Beach (1904 or 1905)
Alfred and his wife
1909 Vanderbilt Cup Race